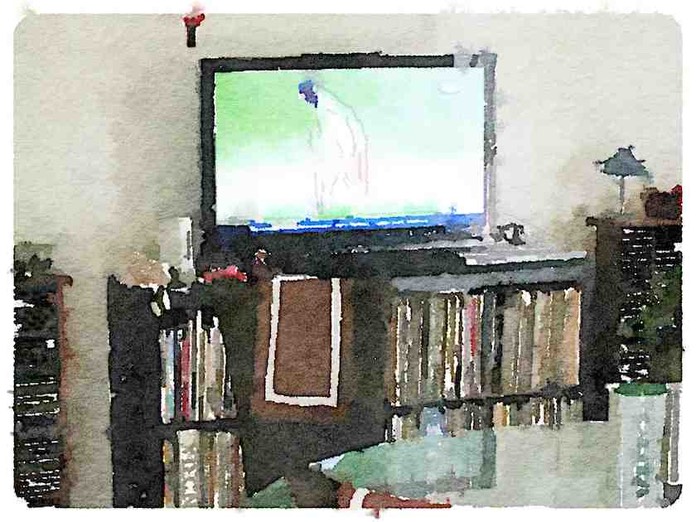 Of course, if you drop in to visit anyone, there's a pretty strong possibility you'll end up in the living room.
Visitors to the Little House of Concrete are likely to find themselves seated around the table, probably with a glass of wine in hand, more than likely watching something from the DVD collection, if the conversation has turned away from films, television, current events or the state of the world in general.
That glass of wine (or rather the voluminous writing on the subject of wine) swelled to the point where I had no choice but to hive it off to The Wine Pages, and while the discussion around the table might turn to music or reading, the same concerns had those topics carved off into their own subsites.
So what are we left with?
Some observations about current affairs and the world in general. The Living Room is, after all, where we tend to watch the little TV we watch. Apart from sport, that's largely news and current events.
And the presence of the wide screen TV makes it the logical spot to watch and discuss DVDs and similar offerings, and, of course, summer time will see the set tuned too the cricket (sound down, ABC Radio commentary for detail) so The Living Room seems the logical venue for discussion and analysis of cricket and other sporting activities.