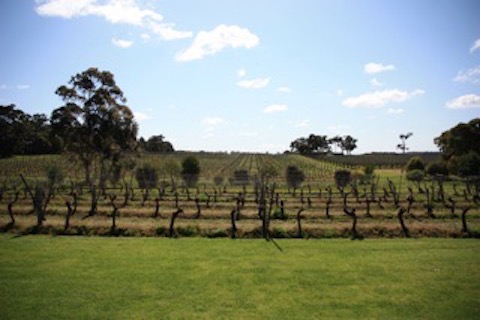 I was expecting to be impressed. From the starting 2010 Margaret River White (4.5/5 $19) a variation on the traditional Bordeaux blend of Sauvignon Blanc and Semillon with a splash of Chardonnay, I wasn't disappointed. 
It's a blend for the short term with remarkable depth on the palate in a wine that registers 12% alc/vol. 
The 2008 Mangan Vineyard Semillon (4.5/5 $19), a slightly oaked style came across powerfully on the nose, and the depth of flavour on the palate matched the bouquet. 
My notes for the next two, the 2009 Mangan Vineyard Semillon Sauvignon Blanc and 2009 Cullen Vineyard Sauvignon Blanc Semillon (both 5/5 $35) read, respectively Forget the rest. $35 and worth every cent and Hard to say which to prefer. Solution? Buy both. Minerality, citrus notes, and absolutely fantastic. 
Then there was the 2008 Kevin John Chardonnay (5/5 $75) which started off somewhat restrained on the nose and subsequently opened out magnificently. Iconic, with a significant Wow factor. It came as no surprise to learn that it picked up the World's Best Chardonnay gong at the recent Decanter awards.
 Somehow I suspect the order will be going in too late to pick one up, but at least I've tried it.