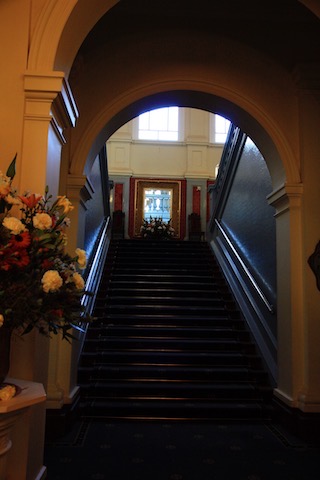 It bore a remarkable resemblance to the rooms we found upstairs at the old Queens Hotel on the Strand when my family moved to Townsville in 1963). 
Fortunately, the time warp included electric blankets.
We were downstairs for dinner reasonably early in proceedings since breakfast and lunch had been thin on the ground. 
Still, dinner made up for that, with glasses of monastic wine and samples of the Abbey Ale to wash down beef and Guinness stew and a remarkably good pizza. 
With that out of the way, there wasn't much to delay the retreat to the cot.
And, of course, the electric blanket.