Travelling along Caves Road would take us to Lenton Brae and Brookland Valley before we diverted to Hay Shed Hill for lunch. Then Ashbrook, Vasse Felix and maybe one more before we headed for the accommodation in downtown Margaret River.
Madam wanted to visit Lake Cave on Day Two. If we could get into the first tour party that would leave a smooth run through Leeuwin Estate, Voyager Estate, Stella Bella and maybe a fourth. 
Friday would be abbreviated by the need to travel north. We'd save Cullen till last, with the possibility of further strings being added to the bow if time permitted before a 2 p.m. departure for Singleton Beach on the southern outskirts of Perth's metropolitan sprawl.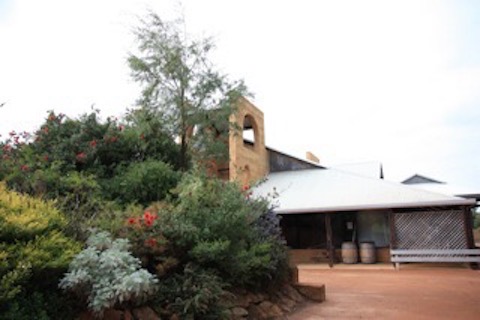 We must've passed at least a dozen wineries before we reached Lenton Brae, which turned out to be a perfect starting point. That was partly because of the quality of the wines, but we were expecting that, weren't we? 
It wasn't as if we were visiting places where the wines were likely to be substandard). Tat "perfect starting point" was mainly due to a single factor: cellar door attendant Chris Stott.
After extensive experience, I have definite opinions about wineries and their cellar door operations.
For a start, unless there's a very good reason to go there, you can forget most cellar door operations that welcome tour buses. Leeuwin Estate proved a golden exception to the rule.