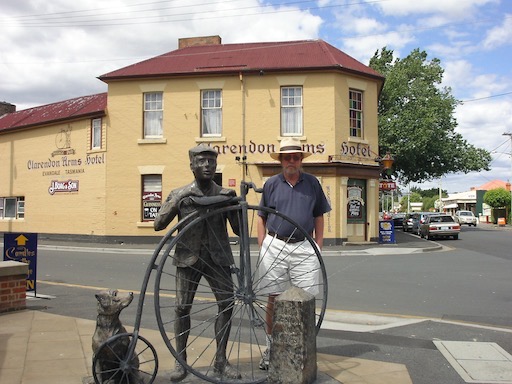 True to form, the departure was later than advertised. 
I'd predicted that when we heard the Virgin Blue flight which would be boarding through the same Gate, we would be using was delayed. 
Still, we arrived at Tullamarine in daylight and managed to beat most of the mob onto the Skybus. 
So we got to sit for the twenty-minute trip into the city.
Our accommodation for the next two nights, the newly-refurbished Leo Pacific, was too far to walk at that hour. 
So we took the free Hotel Shuttle from Southern Cross, finding in the process that we were the first passengers our driver had delivered there.
Little Bourke Street a block and a half from Chinatown might be convenient in all sorts of ways. 
But, as the driver pointed out as he pulled up on the doorstep, it isn't the most excellent option for shuttle buses. That explains the decision to hoof it to Southern Cross two mornings later.