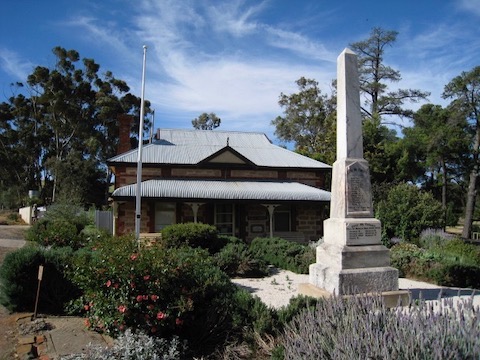 Again, I'm forced to skip over details after indicating everything was impressive, with great examples of dry-grown wines on offer.
From Mintaro, we headed around for a non-tasting tour of the countryside and stopped for a stroll around Watervale before heading back to Auburn for a rest before what we expected to be a light dinner. 
But appearances are deceptive. 
When the packages we'd bought earlier had been placed in bowls, accompanied by a glass of the Knappstein '05 Three (a perfect match, by the way), a $9.50 Thai beef salad from Wild Saffron proved to be a surprisingly filling meal.