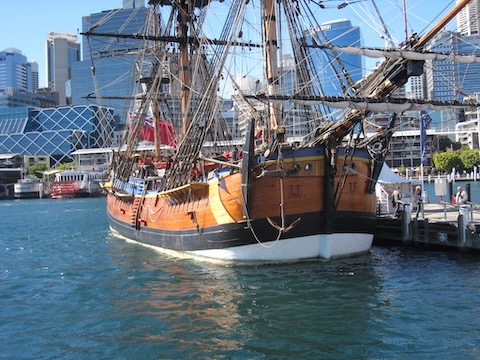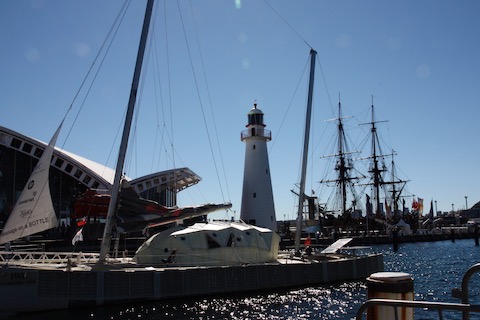 A short excursion on the light rail saw us alighting at the Convention Centre. 
We took a stroll around the Maritime Museum, which has duly gone onto Hughesy's list of things I need to take a proper look at. 
I noted a Vampire class destroyer, an Oberon class submarine and smaller craft including the Krait and a Vietnamese refugee boat, all open for (paid) inspection.
Yesterday's walk in the CBD had produced less than favourable comparisons to Melbourne's alleys and interesting nooks and crannies.
While Sydney may have an equivalent it wasn't in evidence anywhere we'd been. 
Melbourne, however, has nothing to compare to the Harbour. We were lucky enough to catch it on a sunny day under blue skies we seemed to have brought with us. 
By one-fifteen, we were collecting the luggage from the Great Southern before the five-minute walk to Central, and a check-in process that proceeded the way a well-oiled machine should.