The movie people will only be here for six weeks or so (not counting the eight weeks they've spent building the set). Much of the motivation for putting the volunteer program into place has been to ensure that there's some long-term spinoff for the town....
The down side?
Not much, as far as I can see. You're flat out finding a parking spot at that end of town during the day. A couple of businesses might be adversely affected when they close off the streets next week to run the cattle around the block. And you can't walk along the Front Beach (as if we don't have plenty of other beaches that are still open.
On the other hand when we went down to pick up a pizza from Franco last night we found the middle of town in semidarkness, street lights off and Franco explaining that he'd had to clear the shop at three o'clock that morning because he'd had enough and wanted to go home.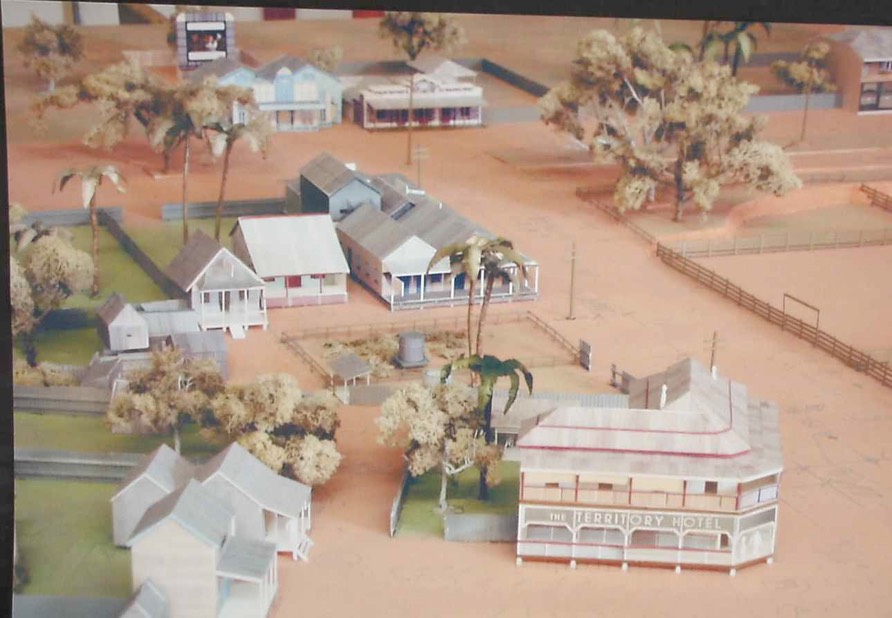 The cash flowing through the town has been something incredible. Not just the ten thousand or so that some people are picking up for renting a reasonably swisho house to someone from the movie for six weeks, the local petrol stations have been doing a roaring trade, with many of the people who were passing by but just dropped into town to see what was happening with the movie deciding to refuel here rather than at Guthalungra, Proserpine, Home Hill, Ayr or Bloomsbury.
But a couple of other points:
The set at the bottom of Herbert Street is supposed to be the largest outdoor set of its kind in Australian film history (or something like that - I'm not all that into film trivia)...
The movie has the largest budget ever for an Australian movie (or so I've been told)...
To date, a volunteer program like this one has never been done on an Australian movie set. Which figures, since most films are made on a closed set behind the walls of a studio complex. Here they're in the middle of town and will be for six weeks or so...