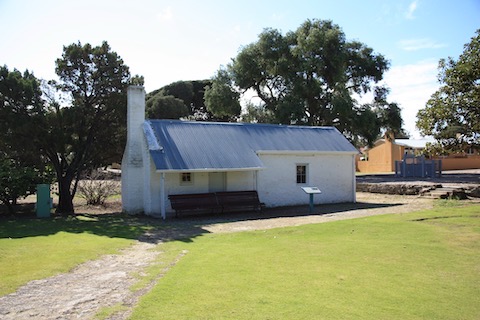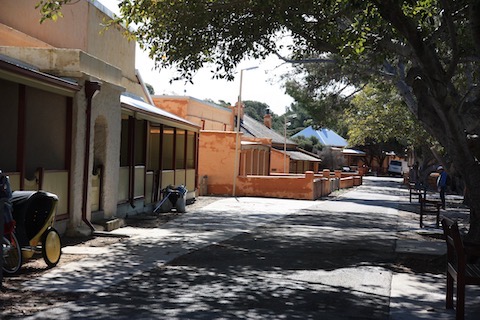 Predictably Madam, ever eager to snap that extra photo, was the last back on board the bus. 
Meanwhile, in a seat beside the open mid-bus door that caught the gale and blew it directly you can guess where I froze.
On the return journey, the driver directed our attention to mooring buoys placed at intervals around the bays and inlets. 
These were available for lease at two thousand dollars a year each. 
That, by Hughesy's calculations, would produce a revenue stream of several million per annum for virtually no expenditure or effort. 
Nice work if you can get it.
We returned to find Adine waiting, and there was a Follow me as we set out in search of lunch that didn't seem to go down too well with some members of the party. 
As we made our way into Rottnest Lodge, it was apparent they'd hidden the buffet deep inside the complex. The guidance was definitely advantageous.