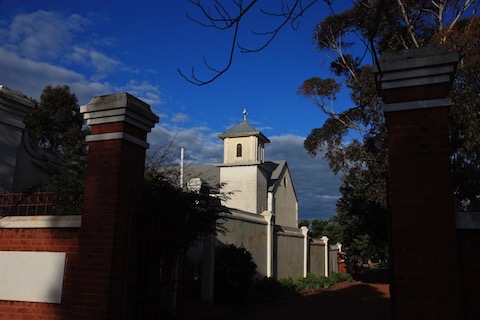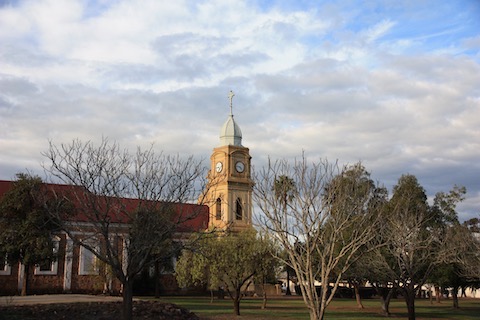 For a start, you don't buy the bread from the bakery, which is part of the monastery and off-limits to the general public. 
You can buy it at the roadhouse or an outlet at Scarborough Beach.
Predictably the roadhouse had sold out.
Enquiries revealed that Tuesday was the baker's day off, so no joy for the morrow either. 
We also went looking for it in the shop that operates beside the museum. 
The search brought spooky memories of a very much younger Hughesy's visits to reclaim the football that had found its way onto the wrong side of the ten-foot-high fence behind the house where my family lived in Auchenflower. 
There was a Carmelite nunnery on the other side of the fence, and football-reclaiming took place in a spooky atmosphere of total silence.
The flashbacks continued after we'd checked into the hotel and found a room that existed in a sort of late-fifties time-warp. Or maybe early sixties.