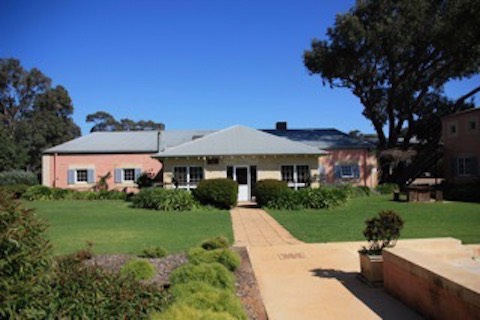 As we turned onto Metricup Road, I was navigating towards Fermoy Estate. The winery is described by Mr Halliday as happy to keep a relatively low profile, however difficult that may be given the quality of the wines. 
Sounded like my kind of place. 
There was a possible fall back in Pierro, but I figured Fermoy would do in the pre-Cullen department.
There are times when you pick up a vibe about a place, and Fermoy was one such occasion. 
Madam dropped me at the Cellar Door and turned the chariot back along Metricup Road, where she'd noted the presence of a chocolate factory. 
Inside, I found a friendly, but new to the establishment attendant who I hope they have the sense to hold on to. As indicated, she hadn't been there long, readily admitted to things she wasn't sure of, and still did an excellent job of guiding the interested taster through the range. 
Professionally, I'd put her on a par with the Cellar Door people at Houghton, Lenton Brae and Stella Bella.