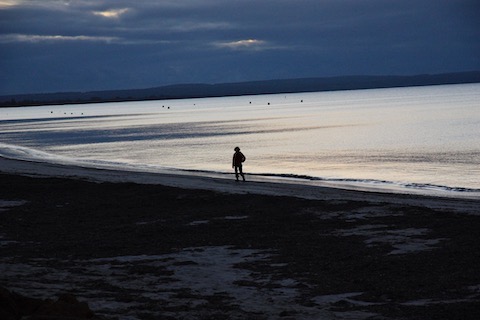 With the Cape west-north-west of Busselton, anything coming from Madagascar will run into land before it gets to where we were standing. 
Around the corner, between Capes Naturaliste and Leeuwin, you have Margaret River's surf breaks, but around where we were standing the waters presented the millpond to end all millponds.
From the beach, we made our way back to the highway, past large unit and resort developments. 
We landed in the shopping centre's food court a little too early to be ordering dinner, and at the wrong time of the week if we were looking at the pizza or steakhouse options. 
Both are closed on Tuesdays. 
That left us with a choice of Asian (Chinese, Thai, Vietnamese), fish and chips or a place that labelled itself as halal and included Cajun squid among the offerings.