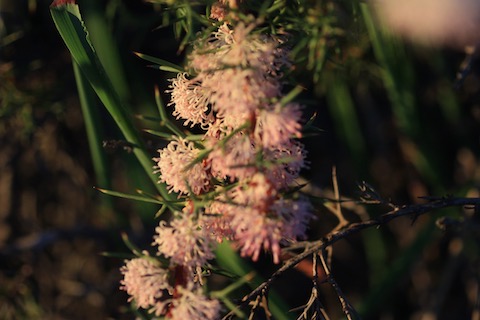 As a novice, much of the detail went over my head, but I picked up enough to make the next couple of days an absolute delight. 
It was just as well we'd missed Badgingarra and Lesueur on the way up since we probably would've been zooming by at a hundred and lamenting the lack of floral delights.
The walk concluded at the Theatre, where a microscope hooked up to a data projector gave us a look at the finer points of botanical specimens Alan had collected along the way around the walk.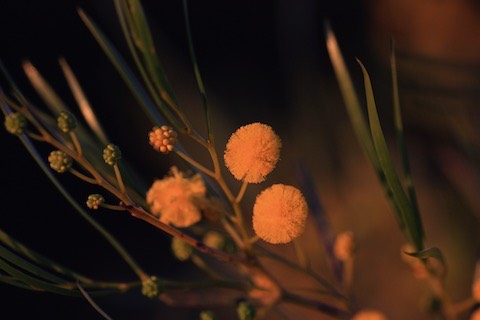 Very interesting, entertainingly presented, conveying a wealth of information and an experience not to be missed if you're in the area. 
So, all in all, the Wildflower Walk was one of the highlights of the whole trip, and it was the opening five minutes or so that delivered the most significant benefit as far as we were concerned.  
The 2010 Wildflower season is a poor one, and lack of winter rain before mid-to-late June meant the carpets of Everlastings they tend to show in tourist brochures aren't there. 
That's not to say there are no wildflowers.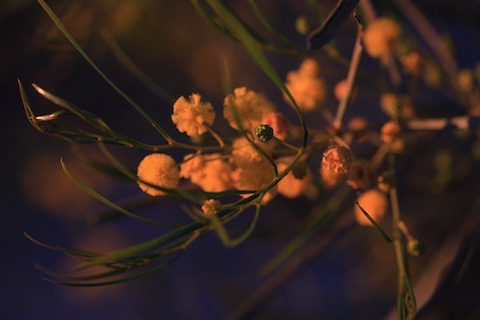 You have to go out and look for them. 
I'd had visions of spending days in the wildflower belt sitting back and listening to the iPod and would probably have been tapping my foot waiting for this bit to finish so that we could get on and get through the day's journey around the backblocks. 
Karen needed to plug into the cigarette lighter, so that put the kibosh on that idea. 
The Wildflower Walk demonstrated what was out there (and made you appreciate just how attractive these things could be to the photographers among us).