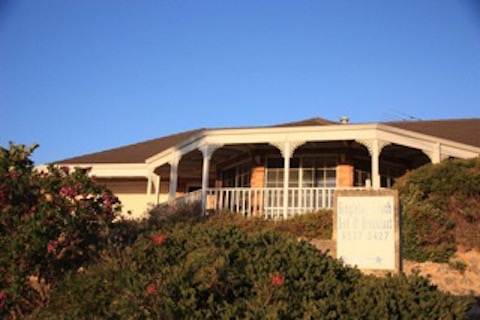 Arriving on the doorstep, we found the place deserted, though the front door was unlocked. 
A check revealed I'd neglected to turn on the mobile before we left Margaret River. When that oversight was remedied, I found a text asking for an E.T.A. 
It took a while to get a response. So I indulged the imagination in worst-case scenarios while Madam made a photographic excursion to the beach.
The explanation, when it arrived, was predictably prosaic. 
Given an errand that needed to be done by five, Elaine waited for a response to her inquiry. It failed to come by four, so she left a note on the front door, and headed off on the errand. 
A complicating factor was the presence of two front doors. 
I'd gone to the wrong one, so I hadn't sighted the note. 
In any case, it was a minor hiccough. We spent a relaxed evening after a visit to the local fish and chippery, heading off to the cot at a reasonably early hour before our last full day away.