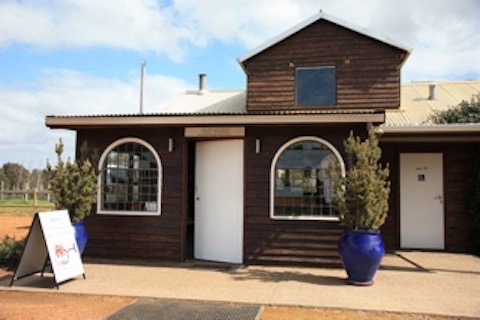 The Cellar Door operation is new, but the girl who looks after it was another one of those enthusiastic types who'll have visitors lining up for more. Knowledgeable, easy to talk to with a genuine interest in other regions and styles, resulting in another highly enjoyable tasting session. 
In the end, of course, it's all about the wines, but here again what was on offer was amazingly good, consistent across the range and represented excellent value for money.
That wasn't quite apparent with the 2009 Skuttlebutt Sauvignon Blanc Semillon (4/5 $18), a pleasant enough drop. However, I preferred ones I'd tried elsewhere. 
The 2009 Stella Bella Semillon Sauvignon Blanc (4.5/5 $21 and a very classy little number indeed) and the 2010 Stella Bella Sauvignon Blanc (4.5/5 $24) offered fantastic value for money. 
You're going a bit up-market with the 2006 Suckfizzle Sauvignon Blanc Semillon (5/5 $45) a fantastic wine with great length on the palate. Halliday's a big fan, rating it a 96. 
Dropping back in price the 2007 Stella Bella Viognier (4/5 $28) had varietal style with plenty of apricot notes. 
The deliciously creamy 2008 Stella Bella Chardonnay (4.5/5 $30) was an excellent expression of the oaked style.