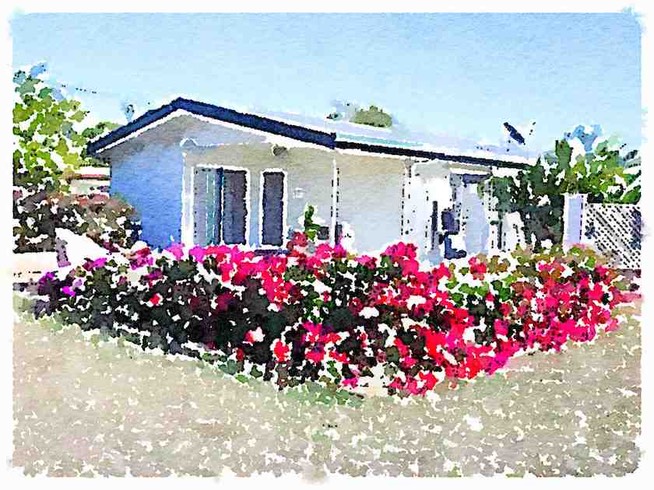 From the time I moved into the newly-completed Little House of Concrete we've gradually filled up the block with garden beds and other landscaping features. Now that the process is basically finished and only needs a little ongoing maintenance and a touch of fine tuning, here's the story of how it happened (along with the odd photo of the yard in all its current glory).
People seem to love cutting corners and the LHoC occupies a corner block, so our first landscaping venture entailed the construction of an L-shaped garden bed which has, at various times, been planted with chillies, acalyphas and, most recently, bambino bougainvillaeas.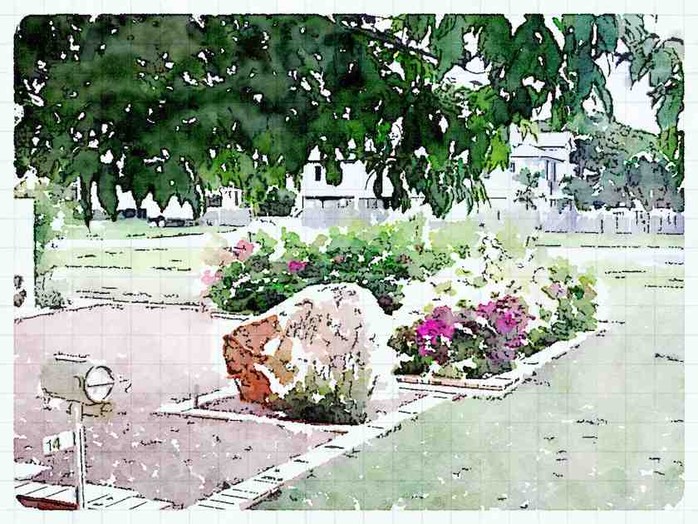 Stage two saw the construction of the side garden, which currently boasts assorted fruit trees and colourful shrubs plus a palm or two. The addition of a carport and side fence gave greater privacy and the garden beds inside the fence were planted with trees and shrubs enhanced the visual appearance of the block. Finally, we removed the lawn, replacing it with gravel, pavers and an irregularly productive vege patch.
The result has been a low-maintenance garden which only needs a couple of hours a week to keep it (more or less) tidy.