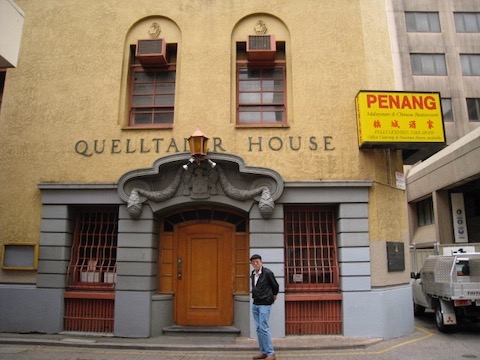 Once we'd finished lunch and bade farewell to Madam's friends it was time to head for the tram to Glenelg, so She could catch up with a few of her old haunts from long ago.
The landscape, or more accurately, the skyline around Glenelg had changed to such a degree that once we'd taken a stroll out to the end of the jetty and along the main street it was back onto the tram, back to the city and walk around the Central Market area and the Gouger Street restaurant precinct instead.
Back at the hotel, we had time for Madam to watch The Movie Show before the compulsory viewing of The Einstein Factor and once those were out of the way, a visit to the Tandoori Mahal before an early night.