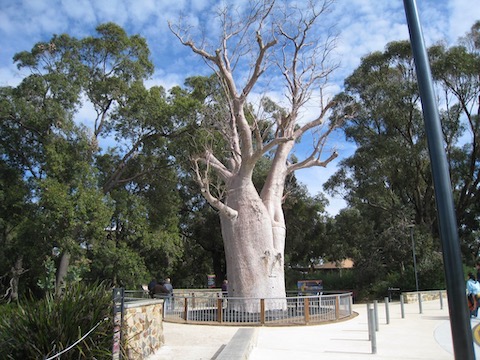 As it turned out, our room was ready, and with check-in complete, we hurried upstairs, stashed the bags, collected our wits and headed off on the Kings Park excursion. 
Fine, I thought. A few hours in the park, bloke to talk to while the photos are being taken, music on the iPod. Looks good. Bit of lunch and take it easy for the arvo.
How little I knew.  
Mark, apart from his interests in photography, wildflowers and birdlife shared some mine.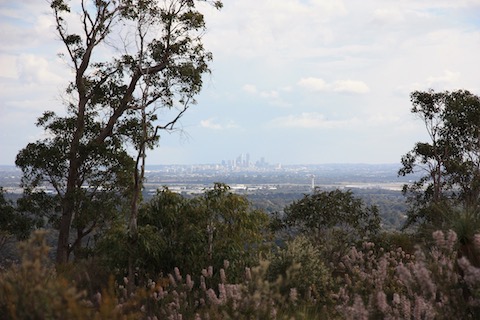 As we strolled through the park, the blokey conversation was interrupted by indications of wildflowers worth photographic attention, along with the odd technical tip.
After the lap around the park, we adjourned for coffee. 
Out of the blue, an observation that the light looked promising if we were inclined to head off to the escarpment meant we found ourselves en route to Gooseberry Hill for more wildflower photography. 
While I must admit it didn't do a lot for me, I should point out, as I did, that the train trip had been my indulgence, and the wildflowers were Madam's thing, so I was happy to tag along.