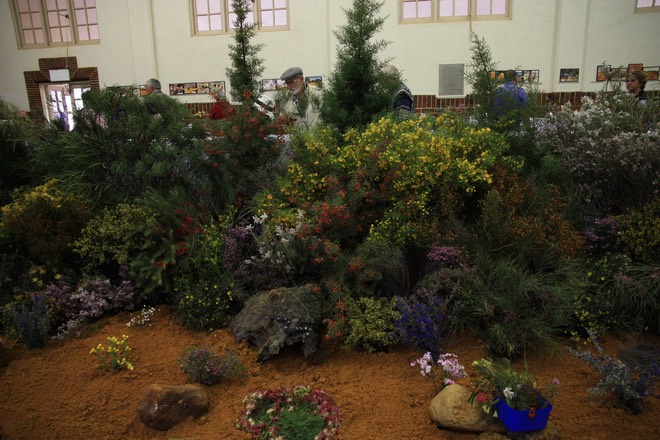 You paid at the door, and the centre of the hall was filled with two impressive displays of wildflower specimens. 
They were built up into what you could regard as roadside banks in a cutting or such. 
As a result, it was an opportunity to see the variety that was out there in the wild in one place. 
As a result, it's a perfect spot for those who wanted a look and didn't want to spend much time doing so.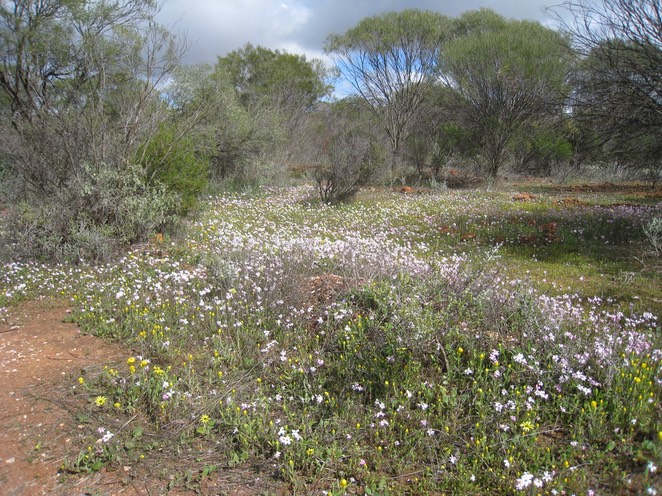 The hardened viewer would have been out searching the backblocks. 
We were somewhere between the two extremes.
Having gathered requisite intelligence decided that the best prospect was the Wildflower Trail in town that runs in a 2.8 km loop around the local water supply.
After we'd spent a good hour and a half making our way around the trail we didn't need to go anywhere else. 
In a way, I was glad this year's wildflower season wasn't going to reach the heights previous years, and particularly the reputedly outstanding 2009 had reached.