As time goes on I've come to inhabit an almost exclusively-Apple universe, though, as the list below indicates, I do use other software. Mac Users should find just about everything you need either bundled on your Mac when it arrives or in the latest incarnation of iLife (iPhoto, iMovie and Garage Band) and iWork (Pages, Numbers and Keynote) though iLife no longer includes iWeb, so I'm doing my website stuff with Sandvox after a spell with RapidWeaver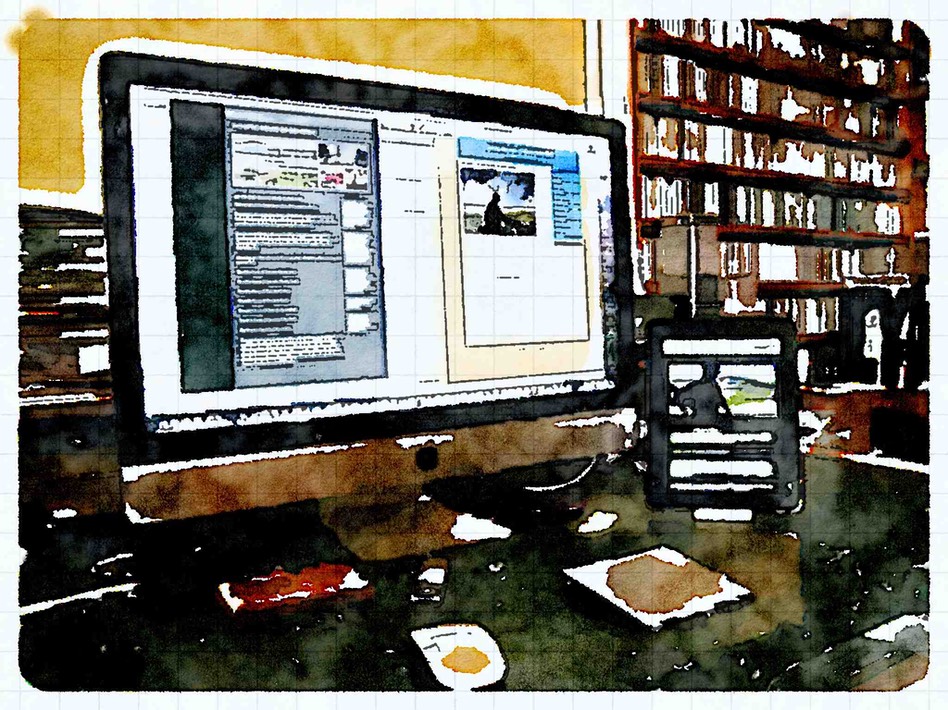 . Mist of my time, or at least the productive part thereof, is spent word-processing and publishing to the website and blog sites, so in that context I'm using:
Drafting: TextEdit
Prepublication: Pages 
Publication: Pages (export to PDT), Blogger and Sandvox (previously iWeb and RapidWeaver)
I draft in TextEdit and add the formatting later. With the first draft done, it's a copy and paste into Pages for spellchecking and proofreading. Save in Pages, add formatting if appropriate (the Save is a backup precaution) and then it's another copy and paste into whichever environment will be used to publish the content. That'll be a combination of my Blogger app (see below) and Sandvox (website content). That might seem a bit over the top, but it gives me two or three chances to review and double check before publication.