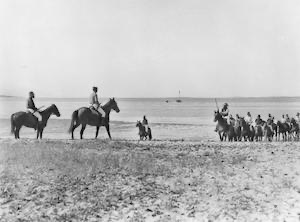 Initially, there was more than one.
Alongside a long-held ambition to write something About The North, I had other intentions.
Through the last half of the twentieth century, many news stories rose to prominence. Some held our attention for years. Others receded into memory more quickly. 
A ten-year-old boy was briefly fascinated by reports of fighting on the strategic Plain of Jars in Laos as the postcolonial order in formerly French Indochina fell apart. 
Similar postcolonial narratives were unfolding in other hotspots around the globe as the Cold War threatened to come to the boil. 
Tracking forward from the early sixties, an interested observer can cite any number of contemporary issues that deserve a closer look now that the dust has settled slightly.
We'd spent most of the late sixties and early seventies focussing on Vietnam. From the headlines, we sort of knew that story. 
But what about Laos? And Cambodia? Where did the Khmer Rouge spring from? And what about Prince Norodom Sihanouk, who seems to have been a fascinating character?
The head-scratching those questions produced, along with recollections of the Cuban Missile Crisis, the formerly Belgian Congo, Biafra and Bangla Desh, prompted notions of a possible project.
I could call it Interesting Times. They certainly had been. 
And, for a while, I played around with the notion. 
It could include almost anything that had risen to prominence during my lifetime, which dovetailed nicely with the twentieth century's increasingly challenging second half.
At the same time, having started work on various bits and pieces About The North, it was evident that I had bitten off at least as much as I could chew in that department.
So Interesting Times joins an Honours thesis, a couple of curriculum-related Hypercard projects and other bits and pieces on the Might Have Beens shelf.
The following pages suggest that About The North will be more than enough to keep me busy.