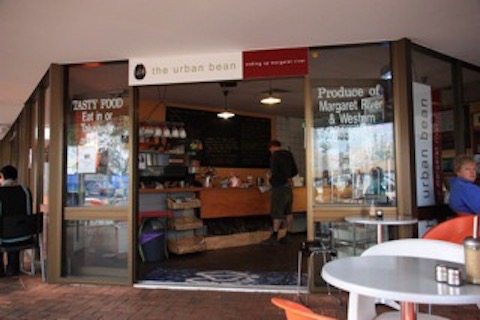 According to the signage outside Margaret River does breakfast at The Urban Bean. 
But the decision to head there in the morning was based on location and the fact I'd spotted it the night before rather than publicity material. 
The prospect of a big breakfast will have almost always have Hughesy licking his chops in anticipation. 
Lack of an obvious lunch stop on the tasting trail meant I was inclined towards a fair-sized breakfast and a big evening meal and hopefully survive on a light lunch.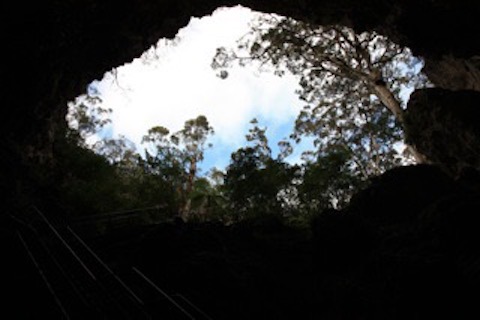 In any case, fuel was needed since Madam was keen on visiting a limestone cave, had selected Lake Cave and Hughesy wouldn't be given a chance to chicken out. 
I'd seen a limestone cave some fifty years ago. 
While I was sure this one would be spectacular, I wasn't over keen on indulging in a significant photo opportunity given my non-photographer status.
Once we'd paid our money and started on the tour, things weren't improved when I found myself at the front of the party.