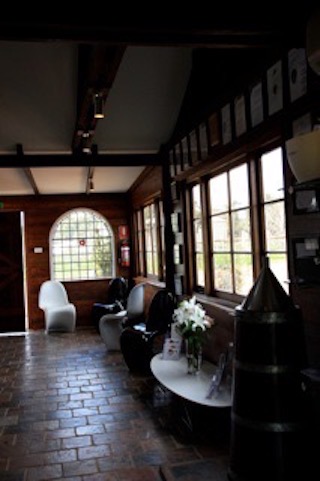 The reds started with the 2008 Skuttlebutt Rose Shiraz Merlot (4/5 $18), a sign that Hughesy's going to have some very tricky decisions to make regarding summer fridge-friendly reds. 
Unfortunately, the similarly priced 2007 Skuttlebutt Otro Vino Tempranillo Blend was all gone. 
I thought 2007 Skuttlebutt Shiraz Cabernet (4/5 $18) would make a pleasant lunch style, though I doubt I'll be able to fit it into the order book. 
On the other hand, the 2007 Stella Bella Sangiovese Cabernet (4.5/5 $30) was a great style to go with Italian food. The 2007 Stella Bella Tempranillo (4.5/5 $30) was a muscular style that would go down a treat with chargrilled beef.
The 2007 Stella Bella Shiraz (4.5/5 $27) was another beauty, while the 2007 Stella Bella Cabernet Merlot (5/5 $32) produced tasting notes that read WOW! Great nose. The Benchmark for the blend. One I'll be looking to order. 
Along the way, I also tried the 2009 Skuttlebutt Savvy Sauvignon Blanc (4/5 $18). It's a low alcohol easy-drinking style that'll attract its share of fans, though it didn't convince me.
That made three out of three for the day. When we made our way outside, I wasn't too optimistic about future prospects.