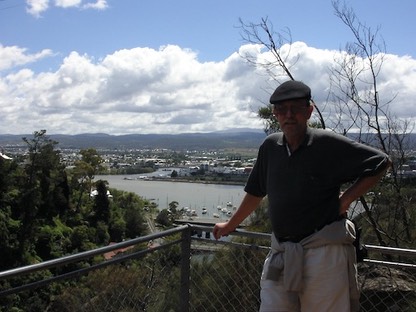 The weather outlook was always going to have a significant influence on our plans for Tuesday and Wednesday. 
We were under strict instructions from Warbo to make sure we visited Cataract Gorge. 
Fortunately, after overnight rain, Tuesday dawned fine and clear. 
We headed off after breakfast in search of somewhere to park the car for the day. In downtown Launceston, inexpensive parking was difficult to find.
Fortunately, we found a spot slightly off the beaten track near the Launceston Rugby Club ($4 for all-day parking, thank you very much). 
It was conveniently close to the restaurant complex at Home Point, the ferry terminal and, most importantly, the River Edge Trail which took us to The Gorge.