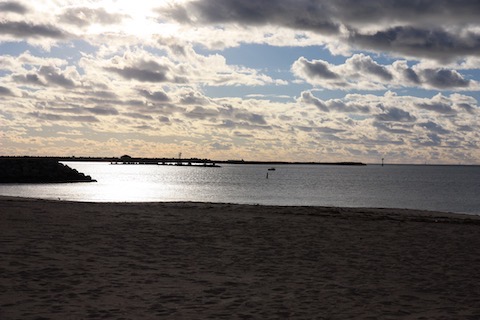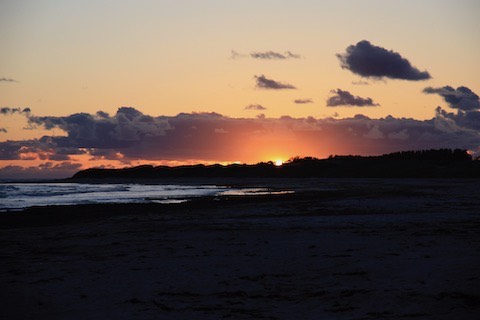 He provided us with a printout of the latest bulletin put together at the Visitor Centre, and the girls at the Centre didn't give us much new information, apart from another copy of the newsletter.
We did, however, need to be in the area to pick up dinner supplies for Sunday night and scope out the dinner possibilities for Saturday night. 
There wasn't anything that reached out and grabbed us by the throat as we strolled around the Front Beach and we retreated to the unit resigned to the inevitability of fish and chips for dinner.
We'd also need something to go with the deep-fried staple. The fact that it was already after five and the Woolworths Liquor outlet I'd spotted en route was closed threw a spanner in the works. 
However, once the wonders of Google had revealed a conveniently located and highly rated fish and chippery (Chis and Fips) and pointed out a Thirsty Camel, we had what we needed. 
I spent the evening writing and watching the election results for as long as I could stand it. Then it was time for a lengthy spell of deep slumber before we set out on the Wildflower Trail again in the morning.