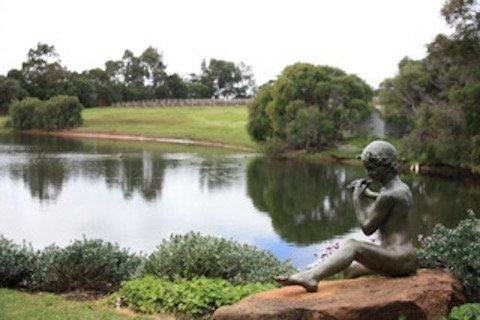 Regardless of how many times you're told this is your bit of the trip, for some reason you can bank on a can I just do this little bit first? 
Fortunately, my plans allowed a degree of flexibility. So we headed to Cape Naturaliste for a photographic exercise that would have needed most of the morning if it was going to be done properly. 
It was after ten when we found our way onto Caves Road. We passed what an uninformed observer might have regarded as an unconscionable number of wineries before we turned left at Lenton Brae.
Nowadays, when we head for wine country, the first thing I do is to check Mr Halliday's ubiquitous reference tome. That allows me to come up with a list of the establishments James has rated with five stars. Earlier in the year, our visit to the Granite Belt, where the single five star wasn't open at the time I had to look further afield. With Capel Vale as the only one in the Geographe region, the day before that also left things cut and dried.
Margaret River, on the other hand, is a different kettle of fish with the count running into the forties, a number that would need more than two and a half days to do properly.