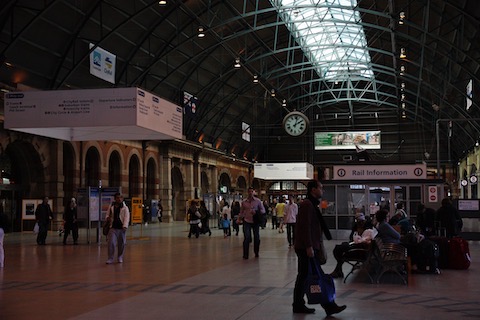 After forty years you'd expect things to be pretty much down pat, and they certainly seem to be.
Given the length of the train (twenty-five carriages) it starts off in two sections for boarding purposes. 
Once we were ensconced in Gold Class Car F Berths 7&8 and unpacked, we had time to gather our thoughts while the front part of the train (ours) was shunted onto the rear end (the cheap seats).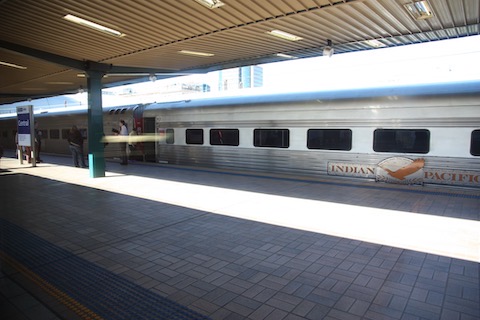 Along the way, we received briefings about the cabin, its features (bathroom and toilet facilities) and matters like mealtimes.
For the uninitiated, Gold Class meals on the Indian Pacific and The Ghan operate in two shifts, Red (early) and Blue (late) and meal times aren't consistent over the journey. 
They don't serve meals while the train's stopped and don't split eating into before and after options (difficult when you're there for two or three hours). 
That means one option has you dining rather late after the Adelaide stop. The other one has breakfasts earlier than you may prefer.