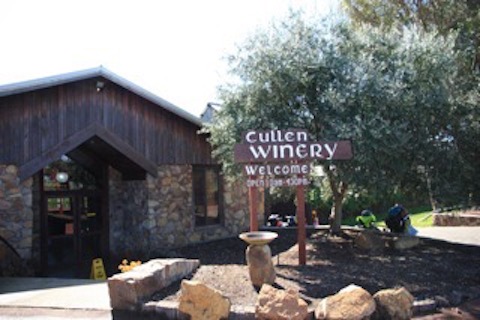 While it'd be going too far to suggest Hughesy was determined to like what he found at Cullen Wines, I'd been careful to eliminate any risk factors. I'd taken my time at Fermoy, and was at peace with the world when we rolled into the car park.
As one of the pioneers of Margaret River winemaking the winery has plenty of historical significance, but that's not going to count for much if the wine isn't up to scratch.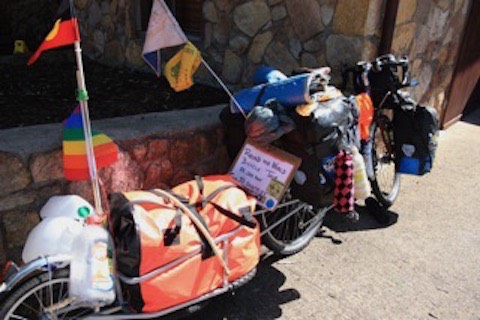 I was particularly keen on the fact that they moved from conventional viticulture to organics and subsequently gained biodynamic certification. They're also the first winery in Australia certified as carbon neutral. 
After sighting bikes displaying a variety of flags in the courtyard, I spotted a French couple inside. 
There was disagreement over on that side of the tasting room on the subject of cork versus the screw cap. You try not to tune into neighbouring conversations, but there are times when the temptation becomes too great. 
Given the care that has obviously gone into the winemaking side of things, I would have thought the decision to go for the screw cap spoke for itself. Still, some people apparently can't be convinced.