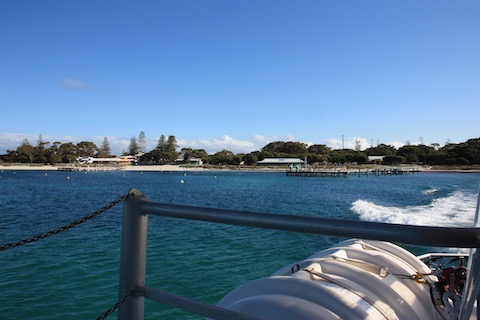 We'd wangled a considerable saving on the train journey thanks to the 40th anniversary of the Indian Pacific. 
Still, the reduced fare came with a couple of riders. 
One was a requirement to book two nights' accommodation, which accounted for booking the Travelodge at a rate we would've avoided under other circumstances. The second was the need to book one of three tours on offer. 
One was a wine tasting tour to Margaret River. 
Our plans included a couple of days there rather than a one-day bus trip. 
The second was to Wave Rock, which Madam had visited and been underwhelmed by, so the third option was always going to start a short-priced favourite.
A visit to Rottnest Island is probably a must-do when visiting W.A. 
Still, given the time frame, we'd probably have given it a miss if it hadn't been the third tour option. 
But the others were non-goers, and we'd retired to bed the previous night with the knowledge the courtesy bus would be waiting at the front door at 8:20.