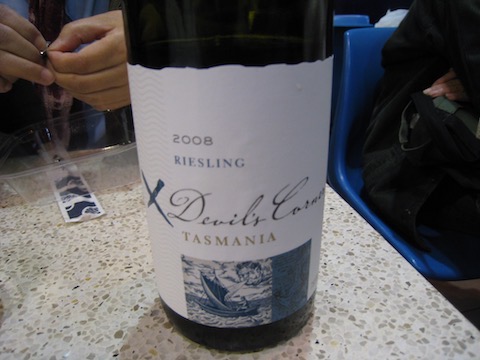 The Riesling was sublime, not quite the same slaty citrus notes in Clare and Eden Valley Riesling. But, being Tasmanian, from a much colder climate, it was never going to be entirely in that style. 
I like Tasmanian Riesling, would buy more if it was easier to find. This one was a perfect match for the oysters.
I was on my second serve when I recalled that Mr Hayward's drum kit had regularly featured a stuffer cartoon Tasmanian devil. 
It was a stroke of serendipity that hadn't influenced the purchase.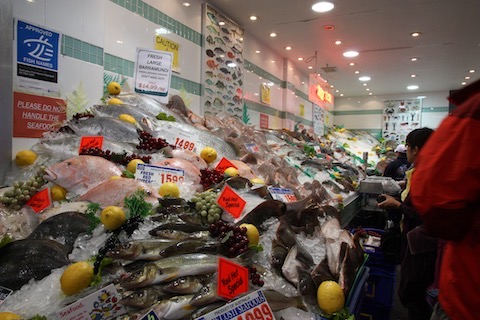 However, it provided an uplifting antidote to the coincidence of our arrival at the Markets with Richie's only lead vocal credit turning up on the iPod playlist. 
After lunch, the crowd in the arcade was growing. 
It was getting towards lunchtime for people, so we obviously needed to be somewhere else. 
A perfectly good somewhere else lay a few stops along the tram line at Darling Harbour.