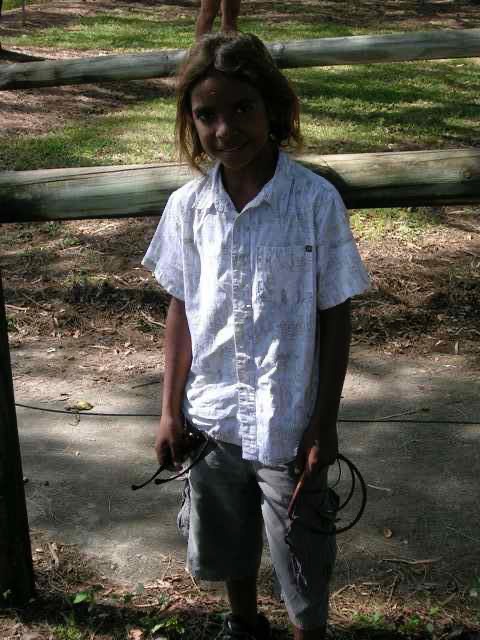 Unfortunately when four o'clock rolled past and Madam started becoming restless, we headed away to buy weekend provisions.
And missed Jack Thompson by about ten minutes......
With Week Three sandwiched between the Bowen Seafood Festival at one end and the launch of Queensland Week at the other, one wonders how many celebrity sightings were missed over the two days. Filming was continuing on Seafood Festival Saturday, so it would have been understandable if the celebrities were somewhat thin on the ground. 
On the other hand, last Sunday's Queensland Government-sponsored free breakfast drew a fair crowd to Hansen Park where they were treated to a few words from Baz Luhrmann, who stayed around for what seemed like an hour or so, signing autographs and posing for photos while his wife and children enjoyed the old-style rock & roll coming from the stage, apparently undisturbed by the public and the eleven-year-old Aboriginal boy from the movie wandered round the place doing exactly what you'd expect eleven-year-old kids to do at events like that.
One wonders how many others were there, quietly doing their own thing unnoticed by the rest of the crowd....