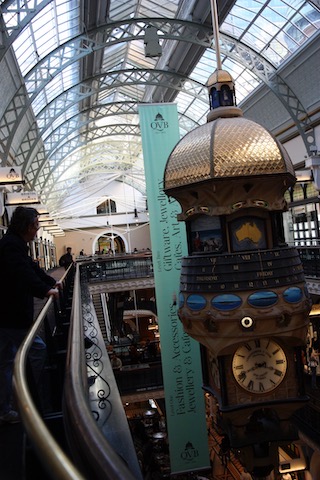 We were booked into the Great Southern Hotel just after three, with (possibly) enough time to peruse an art exhibition. But Madam felt that wouldn't deliver a proper appreciation.
We ended up heading off along George Street as far as Queen Victoria Building, a trek that turned into a quest for Kinokuniya.
Back at the Great Southern, we weren't interested in wandering too far in search of dinner. 
A stone's throw from the hotel we found a satisfying serve of salt and pepper prawns and two bowls of short soup (one wonton, one with dumplings) which went down very well. Amazingly we were back and ready for bed by 6:30.
Shortly after that, a surprisingly sober Hughesy was pushing up Zs and working his way through the contents of the sawmill.