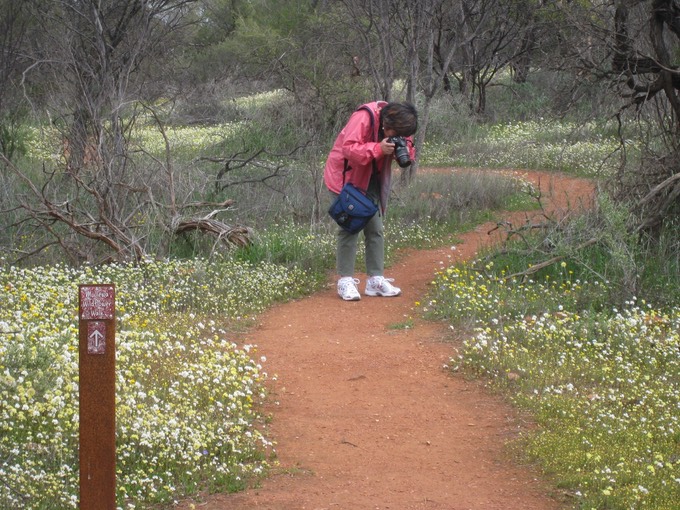 While the road distance pencilled in for Sunday wasn't that far, the day's ramblings would, according to theory, take us through the heart of the W.A. wildflower country.
There were likely to be several diversions, extrapolations and other opportunities to look at and photograph the feral flora. 
That's feral in a friendly sense, folks. 
What we'd learned over the previous two days might discourage anyone less than a dedicated follower of flora. 
We didn't quite fit that category ourselves. 
At least, I didn't, and Madam sits on the cusp between dabbling dilettante and dedicated follower), but we had the time and the inclination to take our time looking. 
Whether we had the energy to pursue that interest remained to be seen.
The other consideration was that we needed to reach our evening destination by around five so we could pick up the key to the chalet at the Council-operated caravan park from the local roadhouse.