Any attempt to raise the foot produced a duck's bill waggling under it. 
It was a reasonable step down to the Perth Comfort Hotel, where we found, wonders will never cease, our room was ready for immediate occupancy. 
That made two out of two.
I couldn't help suspecting this was no coincidence. The hospitality trade in Perth is closely tied in with the fly in fly out mining trade. I suspect cashed-up miners in transit to or from their place of employment didn't want to be messed around waiting for a 2 p.m. check-in time.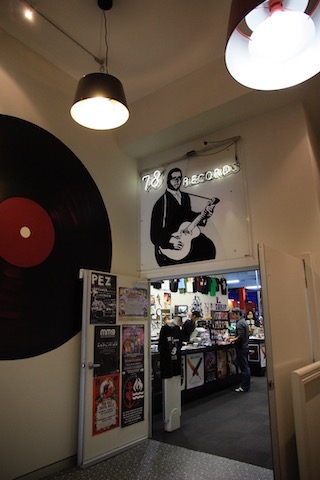 I may be wrong, but I don't recall many previous 9 a.m. instances of your room is ready, and, as stated, this made two out of two.
Fortunately, when it came to the Shoe Replacement Stakes Madam was already aware of a HarbourTown towards the other end of downtown Perth. 
So it was onto the Red Cat in search of replacement footwear. That task wasn't all that difficult but involved a loss of time, and my visit to 78 Records had to be arranged as something other than an alleged accidental discovery.
78 Records was one of those places where Hughesy could spend hours and an immense number of ducats. 
However, circumstances only permitted a brief glance, and I wandered out ten minutes later with the Rhino Where The Action Is 4CD box and a stubby cooler. 
From there it was off to Freo.