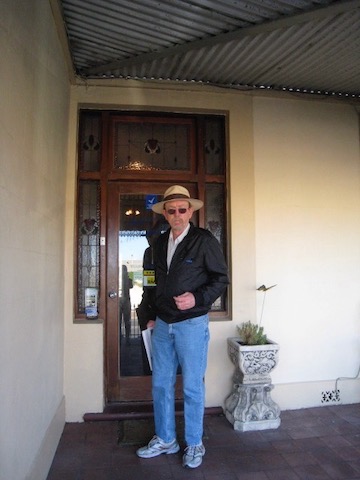 Meleden Villa is conveniently located as far as late-arriving flights are concerned, but your mileage as far as the accommodation is concerned may vary. 
Before booking Madam carries out extensive research, and she'd found that the place had attracted a variety of ratings. 
That's understandable. It's not the place to go if you're looking for something brand spanking new that shines and sparkles. 
Some might also be put off by the lack of a cooked breakfast. 
On the other hand, a request for advice on the best route to link up with the Main North Road to Clare produced the clearest and best-directed mud map I can remember along with instructions which turned out handy when we found ourselves surrounded by semi-trailers at a key intersection without a road sign in sight.
As stated, opinions may vary, but we found the place comfortable. 
I would have absolutely no hesitation about going back. I see no point in looking further if we're after accommodation close to the airport on the way in or out of Adelaide.