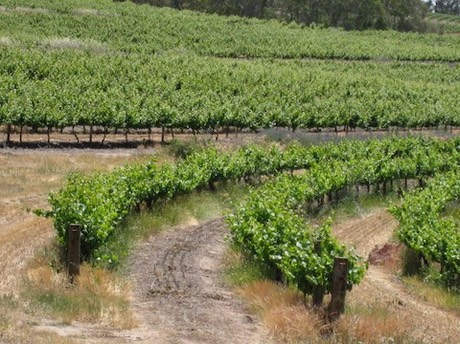 'Mort's Block' was another beautiful expression of one of my all-time favourite wine styles and the 2008 'Mort's Reserve' Riesling ($30) taken from selected rows from the same vineyard. 
The difference was noticeable. I'd be happy to drink the former in any appropriate circumstance while the latter is stunning.
2007 Barrel Fermented Semillon ($18) had picked up buttery characteristics along the way, which was all right with me, while the 2007 Second Fiddle Rose ($18) was full-bodied, balanced, and an excellent summer wine, as was the 2006 Prodigal Grenache, another one in the contemporary softer style.
2005 Medley Grenache Shiraz Mourvedre was the kind of style that'd be the perfect match for Italian meat or pasta dishes and is the sort of wine that creeps up on you. 
Maybe it should carry a label advising caution when approaching the bottle. 
2006 Blocks Road Cabernet Sauvignon ($29) wasn't quite my cup of tea, though when she tried a sip Madam disagreed. 
The 2005 Covenant Shiraz ($38) had a lovely long finish though it took quite a bit of swirling in the glass to bring it out.