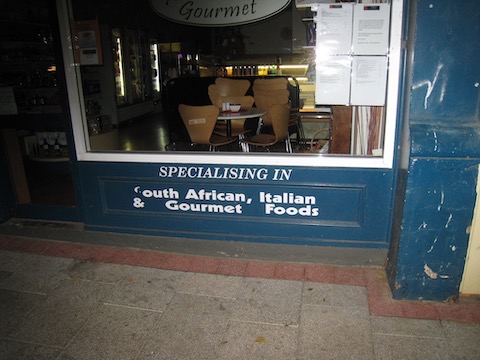 I was also quite taken by the wording on this storefront. 
Presumably, in the owner's mind, gourmet precludes the culinary traditions of Italy and South Africa. 
There may, possibly, be a case for the latter, but Italian?
Having negotiated our way back to the train, the ladies made their way to the cabins. 
Gavin and I headed for our Club Car in the vain hope of finding it open.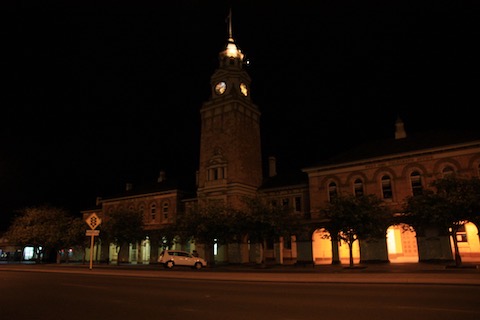 We were about to call it a night when we were joined by a young bloke I'd sighted with a camera and tripod over the preceding few days. 
He'd been carrying a copy of Uncut before dinner, and in the brief conversation that followed he turned out to be a regular reader of Mojo. 
After Gavin called it a night we sat discussing music for a good hour before I decided an uncertainty about what lay over the horizon in Perth meant that it wasn't a good idea to continue sitting up. 
Still it was one of the most enjoyable conversations I've had for many a year. 
Talking Derek Trucks, Little Feat, Captain Beefheart and Forever Changes with a young bloke in his twenties or early thirties on the Indian Pacific.  
Who'd have thought?