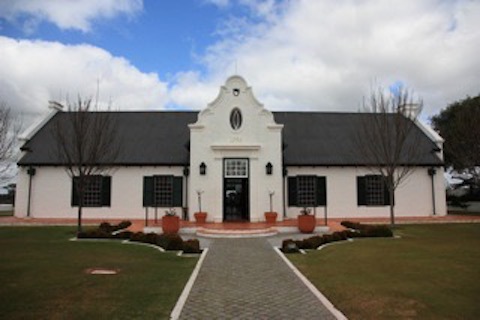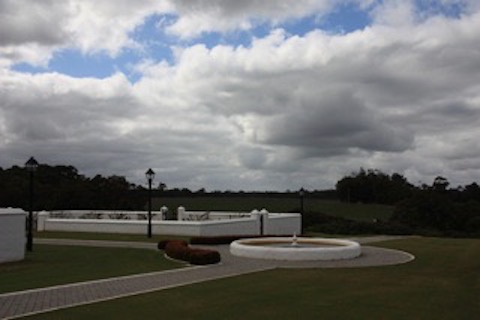 It would have been very easy to find the next stop anticlimactic. Still, we headed down the road and turned into our next stop, where there was an equally spectacular landscape at Voyager Estate.
An initial glance had me thinking French chateau. Once I'd left Madam to the shutter action and found my way indoors I learned we were talking Cape Dutch, but that, in turn, has roots in Huguenot France. 
The grounds, I learned, needed a full-time staff of seven gardeners, and there was the same attention to detail evident in the wines.
The 2009 Sauvignon Blanc Semillon (4.5/5 $24) was one of the best I'd tried, with the regular elements in the nose more pronounced and pleasant acidity balanced in with the fruit on the palate. 
The 2005 Tom Price Sauvignon Blanc Semillon (5/5 $55) was an oaked style, and the difference the bottle age and 50% barrel fermentation made was quite pronounced. 
Mileages would vary according to how much wood you like in your whites, but I was extremely taken by the style.