Serendipity works in strange ways and can operate on its own timeframe.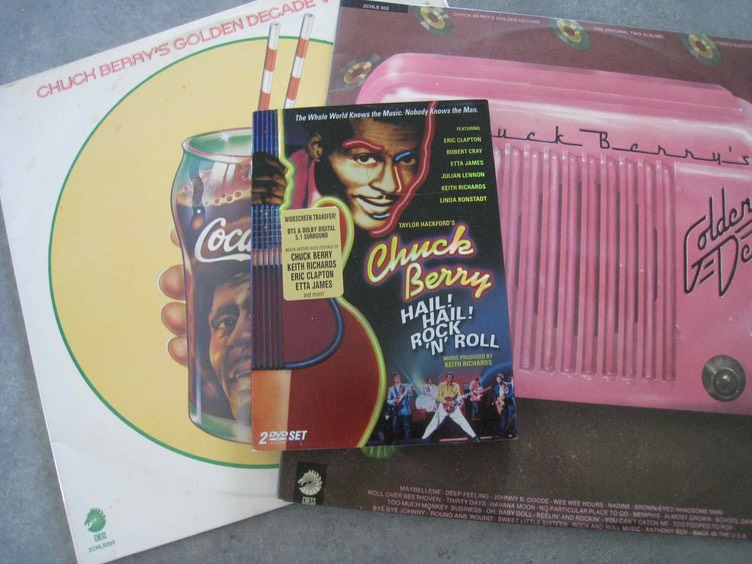 News that Bobby Charles had passed was accompanied by the revelation that his final recorded work was scheduled to be released the following month, and once it had emerged onto the market it needed to be reviewed on these pages. Such a review would require a degree of biographical detail, and while the search for that information would more than likely lead you to Wikipedia, I thought it'd be worth checking some of the print sources lurking on the bookshelves.
One of those sources was Nadine Cohodas' Spinning Blues Into Gold: The Chess Brothers and the Legendary Chess Records, which had a bit more detail than Robert Santelli's The Big Book of Blues or the passing references in Doctor John's Under A Hoodoo Moon, and once I'd checked the Bobby Charles content in Cohodas' book I settled down to read the volume in full. It's one of those books I picked up on a southern excursion, planning to read it some time later. I was about half way through when circumstances led to the cancellation of the pay TV service. The need to find something to watch on a Saturday night happened to coincide with one of the sections of the book that referenced Chuck Berry, which in turn reminded me that there was this copy of Hail! Hail! Rock 'n' Roll sitting on the DVD shelf.
I'd seen the movie on a rented video back in the eighties and been highly impressed. Having noted that the film had appeared in a two-disk DVD version, a sighting in Melbourne's Basement Disks persuaded me to buy a copy, though the fact that it's a Region 1 format meant that there was going to be a tad of tweaking involved before I'd be able to play the disk at home.
When you look at the amount of material that lurks on the shelves of Hughesy's office, it should come as no surprise to learn it took a while to get to it. Great as the old Chuck Berry material is, I've heard most of it often enough to put other things a bit higher up the pecking order.
The two volumes of Chuck Berry's Golden Decade, for example, have been sitting on Hughesy's vinyl shelves and while they'll eventually be candidates for a vinyl to digital conversion that's going to take a while.