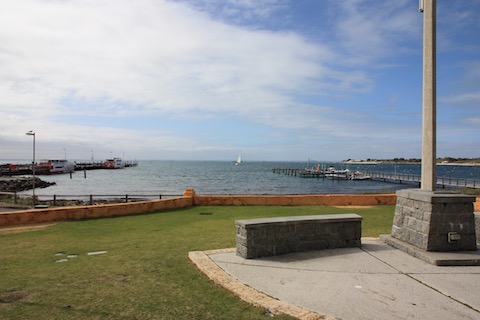 Disembarking, we joined up with Adine and the rest of the tour party, making our way to the bus stop. The commentary along the way included warnings that the first two buses that hove into view were not our bus. 
As previously noted, one suspects a thorough training program to develop the skills needed to deal with ageing and rebellious geriatrics.
Not that we fit that demographic, of course.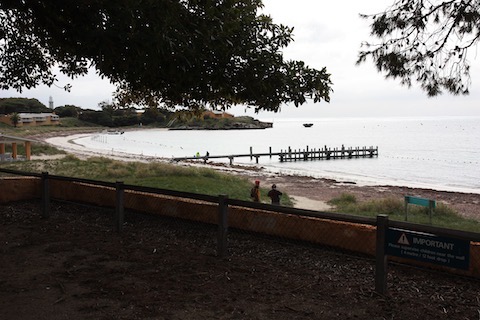 Aboard the third bus that arrived on the scene, we set off for a circuit of the island, with commentary from the English-accented bus driver. I won't be reproducing much of it here. 
Suffice it to say it was exhaustive and comprehensive, so if readers require details, they'll have to do the trip themselves.
As we continued towards the western extremity, it was apparent there were plenty of summer leisure options on hand. However, the season and the prevailing conditions meant most people we saw were engaged in a cycling circuit of the island. They had presumably pre-booked, and more significantly prepaid for the privilege. The weather outside the bus wasn't the most clement of cycling conditions.