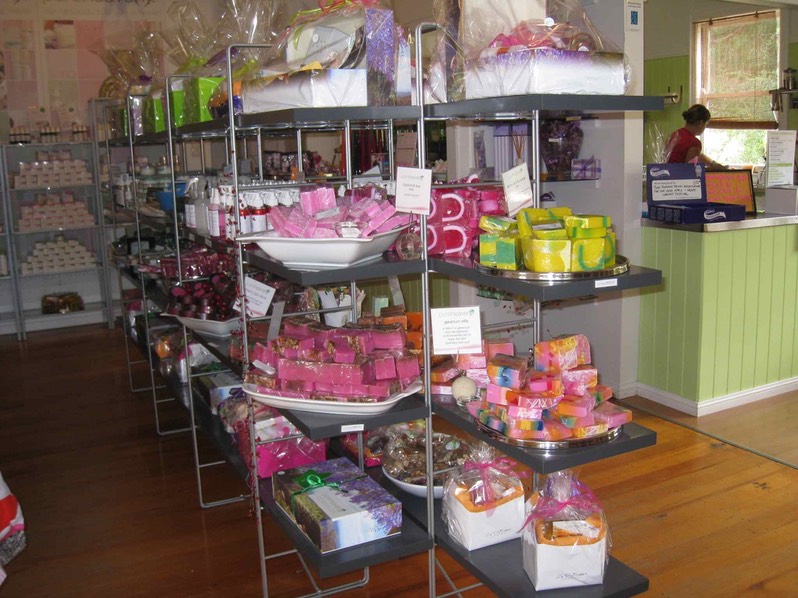 Our arrival at Total Heaven produced a remark that the lavender that used to be out the front had been cleared, and once we were inside it seemed the Bored Blokes couch had been relocated as well.
Now, if you're into smelly stuff, Total Heaven lives up to its name. If you're not, it is, as I suggested on the next leg of the journey, a matter of total boredom. While Granty found somewhere to sit and wait it was suggested I might care to have a look around, a procedure that lasted all of ninety seconds before I too was seated and waiting. 
Actually the whole atmosphere within the building is overpowering, with the sort of sweet notes that can easily become cloying but I guess it's a case of different strokes for different folks.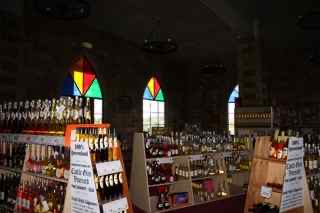 But if Total Heaven was overwhelming in the olfactory department there was a different version of sensory overload at the next destination.
I haven't visited many distilleries in my time, but if Castle Glen is anything to go by I'll be doing a bit of research before I visit another one.
Walking in through the door you're immediately struck by an overwhelming array of spirits and liqueurs, to the point where:
(a) you're flat out figuring where to start; and
(b) any attempt to taste any more than a small sample of what's on offer would be a one-way ticket to Wambo Land. 
After a casual stroll through the heavily laden shelves (375mL, 500mL and 700mL and one-litre trumpets for virtually every one of the seventy-two liqueurs on offer) I settled for a sample of the English Ale produced by the brewery side of the operation. It wasn't really my cup of tea, but the woman in attendance was seemingly intent on making a sale.
Answering a question about my favourite spirit resulted in a taste of the local rum, followed by the Rumbo liqueur and the next one up the range from that. The rum was pretty good, the Rumbo very nicely warming and the next one up a little over the top, so I selected a Rumbo for myself and another as a thank you present for The Frockster, who's been keeping an eye on the Little House of Concrete while we're away.