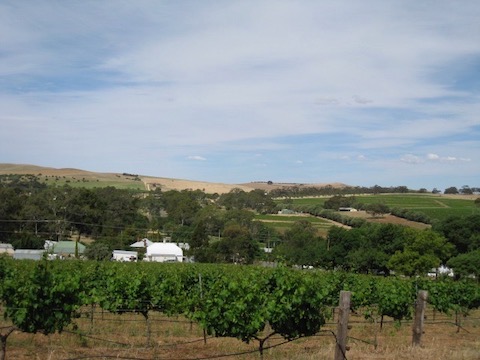 Small wineries don't come much more interesting than Olssens of Watervale, located at the end of a dirt track that might encourage the less fanatical among us to turn back. 
My iPod note reads unusual varieties such as Carmenere and Primitivo di Gioia so turning back wasn't an option unless the road started degenerating into impassability.
Even if it had, I think I might have been tempted to get out and walk.
Again, this was a no notes taken episode. 
While I liked the whole range, for me the standouts were the ones I came for, the 2006 BHV Primitivo ($35), the 2006 BHV Carmenere ($35), the 2005 BHV MMS ($25) and 2005 The Olssen Six, a blend of all six classic Bordeaux varieties.
That doesn't happen in Bordeaux any more since they stopped growing Carmenere after the phylloxera plague.