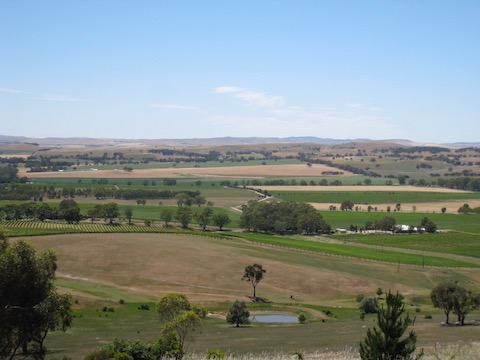 We stopped at the lookout atop  Quarry Hill for a spectacular view over the Polish Hill River and headed on to the Sevenhill Cellars, where Madam had a wander while I sat in the car trying to gather my thoughts before the next flurry of activity which was going to feature a succession of more five-star wineries. 
That was going to be tough, but we weren't planning a return visit that would allow me to visit the ones we missed this time.
We pulled up at Neagles Rock long enough for me to alight so Madam could continue over to investigate the Tourist Information Centre, leaving me to make my way past the amiable winery dog and make my way to the Cellar Door.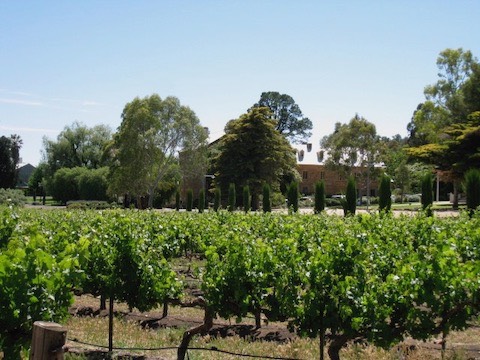 Tasting kicked off with NV Chardonnay Pinot Noir ($19), an everyday drinking style that'd be worth investing in if we drank more of that style. 
Unfortunately, we still have 4/6 of last year's bubbly purchase on hand, but anyone who drinks this style regularly should find it worth checking out. 
Predictably, the 2007 Riesling ($19) was yet another classic Clare Riesling. 2007 Semillon Sauvignon Blanc ($19) was also excellent. 
I was inclined to disagree with the suggestion that the Clare Valley does the style just as well as it does Riesling.