The Stax/Volt Revue: Live in Norway 1967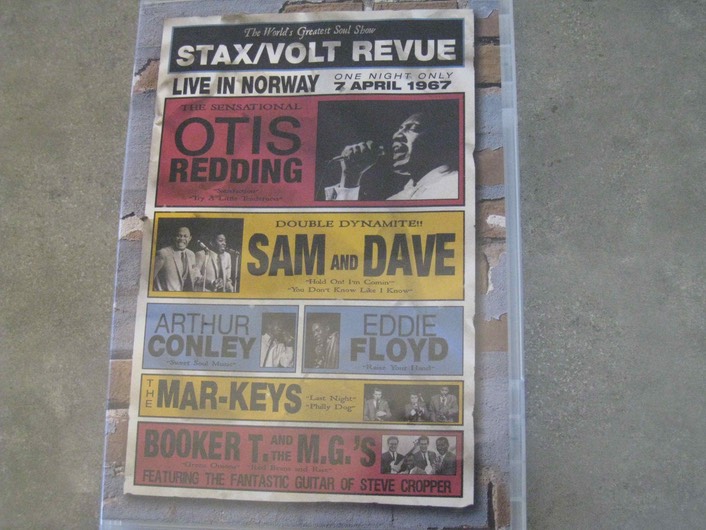 Forty-something years ago when I started getting into music, apart from the occasional tour featuring a couple of midlevel Aussie acts there weren't many opportunities to catch live performances if you lived in Townsville. While there was a reasonably healthy local band scene, if you wanted to catch anything above that level, you had very few choices.
Occasionally television came to the rescue, but even there the highlights were few and far between if you wanted something other than lip-synced chart toppers scattered in between the other acts on some variety show. 
There were exceptions, of course. Occasionally you got an episode of Ready Steady Go or a U.S. show like Hullabaloo hidden away on a Saturday afternoon. Early on Saturday evening you could catch Bandstand with Brian Henderson where, on one memorable occasion, they devoted a whole hour to Dylan's 1966 tour Down Under. 
Apart from those couple of exceptions, the pickings were pretty slim.
Then, some time in the late sixties the ABC came to the rescue with thirteen episodes of a half-hour music show called, believe it or not, Now Time - a pop culture magazine show filmed in London and featuring the usual late-sixties Swinging London suspects. 
The program itself seems to have been well and truly consigned to the dustbin of history. 
A survey of the first ten pages of results from a Google search for Now Time Peter Clifton ABC TV Australia produced exactly ONE match for the program, so I can't be too specific about who featured. I seem to recall Pink Floyd, some Small Faces and the Vanilla Fudge in full psycho-melodramatic glory covering You Keep Me Hanging On.
There was, however, one unforgettable highlight. 
Three words. Sam and Dave.