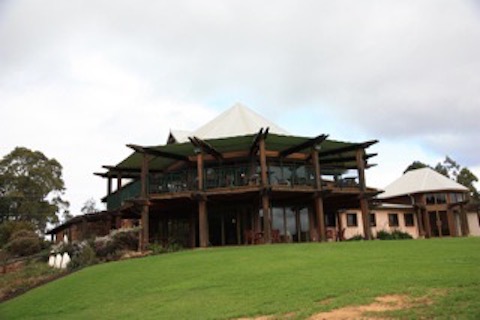 Everything I tried at Vasse Felix was in the 3.5 to 4 range on my scale. 
The two Heytesburys (the Chardonnay and the Cabernet/Malbec/Petit Verdot) lived right up to their reputations, price points and 96-point Halliday ratings. The 2009 Chardonnay (4/5) was another classy new breed Oz Chard. 
However, I'm not sure I'd be shelling out $27 (Cellar Club $21.60), Tthe 2009 Semillon (4/5 $25/$20) was a lovely expression of the variety, with a bit of oak lurking in the background. A fragrant bouquet and quite delicious. 
You could say much the same about the Sauvignon Blanc Semillon ($25/$20), balanced with the obligatory tropical fruits on the nose and across the palate. The 2010 Classic Dry White ($20/$16) had an awfully familiar nose. I rated it as another 4/5 while the 2009 Viognier ($25/$20) was better than most I've tried though I'm still not totally convinced.
The reds, from the 2007 Cabernet Sauvignon (4/5 $38/$30.40) with its pronounced varietal character through the 2007 Shiraz (4/5 $35/$28) and 2008 Cabernet Merlot (4/5 $25/$20) were impressive styles, while I was less convinced by the 2008 Classic Dry Red (3.5/5 $20/$16). Tempranillo fans should be impressed by the 2009 Tempranillo (4/5 $25/$20), though varietal sceptics might disagree.
Overall, though, as much as the wines impressed, I found myself scratching my head and wondering if I was missing something.