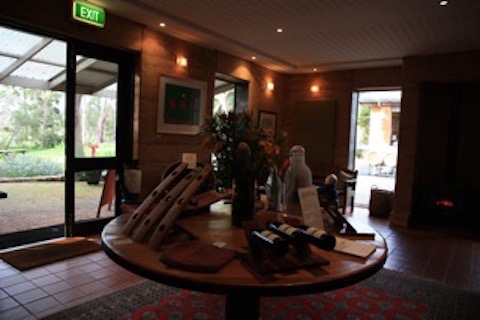 The 2010 Georgiana Sauvignon Blanc (4/5 $16) had a varietal nose, one to hit in the near future. 
So was the 2009 Sauvignon Blanc Semillon (4.5/5 $25.50) a version of the region's prime white blend that was very easy drinking. 
The 2008 Chardonnay (5/5 $44), on the other hand, was a wonderfully complex barrel-fermented style with abundant oak on the nose that didn't muscle its way into things when the wine hit the palate. Nicely structured, and I could be a big fan.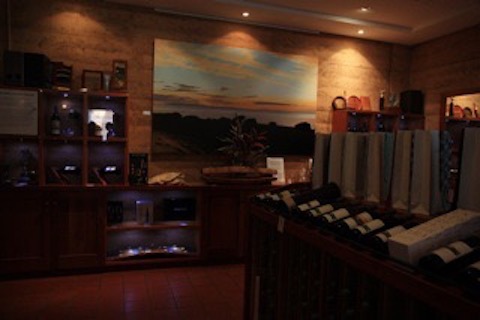 The 2006 Marsanne Roussanne (4/5 $28) on the other hand, while pleasant, paled in comparison to the Tahbilk take on the two Rhone varieties. Not for mine, and the apricot-heavy 2008 Viognier (3.5/5 $28) rated similarly. 
Of the reds, the 2008 Marmaduke (4/5 $16) was a light soft spicy style, very much an immediate future or medium-term prospect, and I liked the 2008 Sangiovese (4/5 $25) without looking at a purchase. 
As noted elsewhere, I'd been underwhelmed by the Cabernet Merlot blends. While the Trinders 2007 Cabernet Merlot (4/5 $29) had its strong points, particularly on the palate in the tannin department, there wasn't enough to overcome increasing scepticism about the blend.