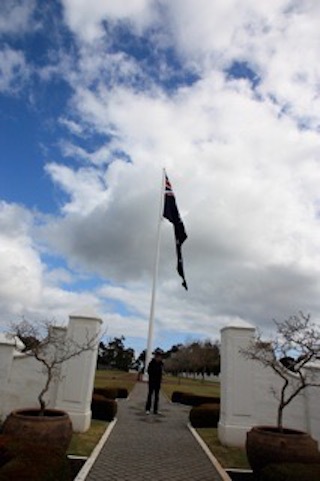 The 2007 Chardonnay ($42 4.5/5 $42) was another refined new style Oz Chard, with an excellent mouthfeel and textured fruits on the palate. The nose wasn't bad either. 
It had been a while since I'd had a Chenin Blanc, and the 2009 Voyager Estate is overshadowed by the other whites but 4/5 and $20 for an exciting take on an overlooked variety.
They'd had reason to open a bottle of the 2003 Chardonnay (5/5 $60), which isn't usually available for tasting. The extra bottle age produced a balanced style, oakier than recent examples I'd tried. Very much a style I like.
The reds wines were equally impressive. The 2008 Girt By Sea Cabernet Merlot (4/5 $24) was a style that would handle a spell in the fridge. 
From there we moved through the 2007 VOC Collection Merlot (5/5 $55) a beautiful expression of varietal Merlot that I thought wasn't to be taken Sideways to the 2008 Shiraz (5/5 $34). The latter was a darkly fruity style that made an excellent alternative to the big Barossa versions. 
After Leeuwin Estate, it would've been easy to be let down, but what I tried here was as impressive as what I'd tried at the previous stop. 
After two stops like that, you'd possibly be tempted to give things a spell. Still, advance publicity about Stella Bella Wines suggested an operation firmly on the way up, and there was no way I was going to give it a miss.