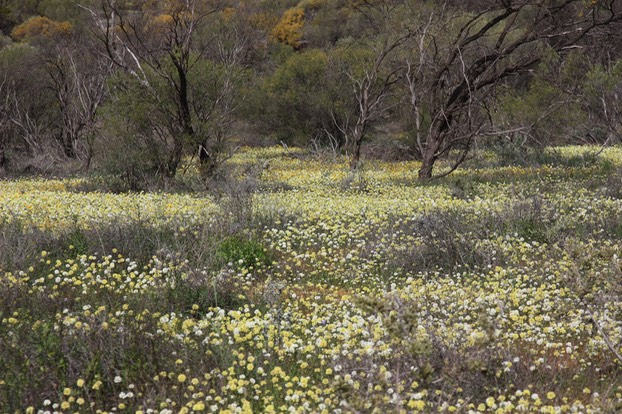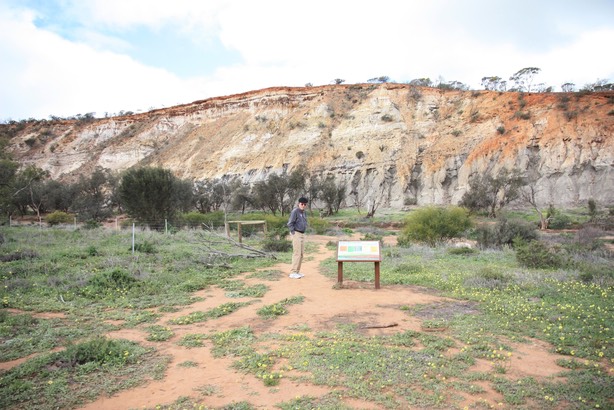 About forty-five minutes in, my eyes were getting tired, the way that your palate starts to tire after six wineries in a day, or your taste buds do after a four-course meal of highly flavoured dishes. 
Seriously, after an hour and a quarter I was looking for a way to give my eyes a rest, and what I'd seen was hardly a match for the vistas they tend to put on the covers of the tourist brochures.
Back in town, we snaffled lunch at the roadhouse, underlining the wisdom of obtaining dinner supplies in Geraldton.
With lunch out of the way, we set off for Coalseam National Park where the wildflowers weren't, from all accounts, all that flash. 
Still, there was an unusual geological formation that was worth a look. 
We arrived to find the wildflowers were beginning to emerge. 
Had we been a week later there might have been more out.
But there were enough there to provide Madam with an excuse for a ramble while Hughesy sat in the car scribbling.