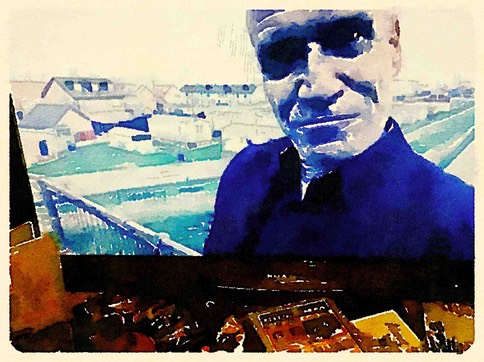 While we don't watch a lot of TV (apart from sport) we know what we like.
And while we don't get to see too many concerts, music DVDs can do something to ease the pain.
As a result, many of the DVDs on the shelf to my right are, in effect concert substitutes, and represent a chance to see performers who are no longer with us, or may still be with us but no longer perform in that context. Mr Dylan, for example, whose recent live performances suggest a total aversion to allowing the audience to recognize what he's playing. In the words of a friend, he's now an impressionist artist, doing Bob Dylan impressions.
The webcast era has, of course, delivered the chance to catch concerts live, and when I'd discovered Australia's creaking copper wire network was capable of delivering a satisfactory stream I signed up for the Moogis stream of Allman Brothers concerts from their New York run in 2010 and 2011.
The observant reader will note an absence of Moogis content in the hereabouts. That's because, having watched each show in a live context it's probably more appropriate to review the shows over on The Music pages.
The observant reader who has happened to visit the actual as opposed to virtual Little House of Concrete may be bemused by the relative dearth of recent content in these parts. Two excuses.
First, Madam alleges a degree of Attention Deficit Disorder on my part, given a disinclination to sit through an entire movie-length DVD.
Second, until it was replaced recently the DVD attached to The Office TV refused to play nicely with the remote control. While I could watch DVDs on the desktop computer, that'd have ruled out multi-tasking, wouldn't it?
Which, of course, brings us back to the alleged ADD…