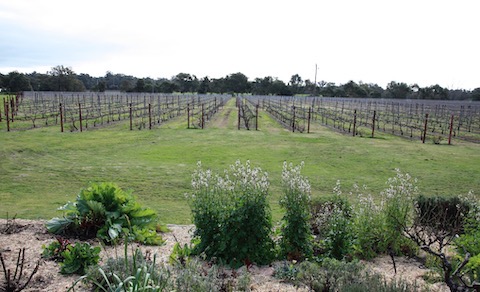 With vineyards at Capel, Mount Barker, Pemberton and Margaret River growing eighteen different grape varieties it's an interesting range. I tried:
2009 Mount Barker Riesling (4.5/5 $26.95). Definite Riesling nose without the South Australian citrus and slate. I thought it was a subtle variation on a favourite wine style. Classy. Possible order.
2009 Pemberton Semillon Sauvignon Blanc (4/5 $24.95). Tropical fruit notes that you expect from this style and an example of what's possible. An excellent alternative to the Savalanche. Could order, but...
2009 Debut Verdelho (3.5/5 $17.95). Typical varietal character on the nose and flavour profile. I've gone off Verdelho lately, and this one wasn't going to bring me back into the fold. Probably a 4 for fans of the variety). Not for mine, but Halliday liked it more than I did, rating it a 92!
2009 Pemberton Chardonnay (4.5/5 $24.95). Very taken with another new-style Oz Chard, and it's one worth watching for. Would be in the order if one goes in.
2009 Geographe Viognier (3.5/5 $26.95). Perfumed varietal nose and standard flavour profile. Slowly going off the variety, though fans would probably enjoy. Not for mine.
2008 Debut Shiraz Rose (4/5 $17.95). Slightly sweet at first, but with a long dry finish. Very pleasant summer chilled style. One to bear in mind, and could go half a dozen.
2005 West Australian Shiraz (3.5/5 $24.95). Peppery varietal nose. Easy drinking rounded style that I didn't mind but wouldn't be likely to order. 
2007 Margaret River Cabernet Merlot (3/5 $24.95). Attractive nose but neither of us liked it on the palate.
2007 Geographe Sangiovese (4/5 $26.95). Interesting style with varietal character. I liked it and would possibly throw a bottle or two into an order.
2008 Geographe Petit Verdot (4.5/5 $26.95). Varietal nose and very impressive style. Ideal fireside red so bought one for the fireside at the night's accommodation. Could easily go for more.